SE7EN CAPITAL PUNISHMENTS-YOU IN OR OUT
Recently, I was speaking to my neighbor as we walked to a nearby junction to board vehicles to our respective destinations. Unknown to me, she was a kvetch. Our harmless debate on whether or not truth was a value the world held high in
this century ended up as an emotional attack on the educational and socioeconomic make up of our dear country. She continually refereed to our stake holders as corrupt. Probing much further to find out her definition of a corrupt person she reluctantly named their traits;
LAZINESS,GREED,LUST,PRIDE,DECIET,GLUTTONY,ANGER
and
ENVY.
Although not in exact terms it took me less than five minutes to link her description of vice to the seven deadly sins.
A lot of the youth today explain their acceptance of the moral decay in our communities with their favorite Lucky Dube song
Crazy World.
I try to link it to my fondest country song
Broken world
by the Talleys. The line in that song that speaks to me each time goes like this;
"we are living in a broken world,a broken world won't give you any answers".
That is the point, so many of us keep waiting to hear music from a broken tape. We need to change the tape,change our actions for good results. The roots of our heritage has been eaten by laziness,greed,envy,pride and so on.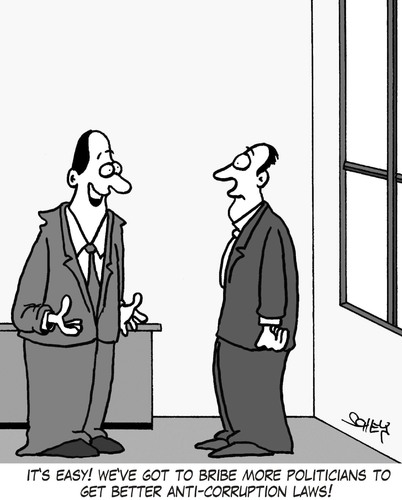 Kwesi Pratt is reported to have challenged Dr Ndoum on television to take the next step by doing the right things prescribed by law because "this holier than thou attitude is sometimes worrying". He also reportedly wished that Dr. Nduom had "ended his own corruption" before bringing up the topic. Yet the

low turn out on Thursday the 3rd of October for the Progressive's People's partys anti corruption campaign could be analyzed as a true epitome of the propaganda of Pratt.I
n case Kwesi Pratt has forgotten, Dr. Nduom indeed took the challenge. In 2012 Dr. Nduom in a truly unprecedented move, released income tax returns from 1982 to the current year at that time. He released asset reports filed with the Auditor-General.
The PPP National Treasurer released a report on sources of campaign funding for the party. We take this opportunity to ask Kwesi Pratt and his type to follow Dr. Nduom's example and make a personal commitment against corruption by releasing his income tax returns and sources of funding for his personal and media activities.
We need to start defining the core of our deeds to sustain the sanity we have left.
"We keep saying that the standards of education has fallen without measuring the standards of the teachers we have today"
Transparency International
's report of high
corruption in our Ghanaian educational system over the past week was tossed away like trash as Deputy Minister for education Samuel Okudzeto called it bizarre. Was it his pride or his real reaction to the report. The claims have seen no fruitful bring back yet, because the
institute's conclusions are based on inferred judgment,but who is to say that logic and pattern is treacherous?

Headlines over the D7 to E8 admissions of high school graduates into the polytechnics was depicted as a lifeline to the public. The access courses that will be provided as qualifiers for the admitted students will have to be passed,still not mending the cause of their failure in the first place. Quickly forgetting that a cow needs a tail to cover its anus from flies. The polytechnics received applications from students who did not make their requirements, so they lowered the bar to fill the classrooms,their pockets and their reputations ignoring the salient question posed to the obvious fallen standards of education-Why did the students fail to meet the criteria? Meanwhile the universities in the country were inadequate for the huge number of high school graduates who applied this year -figures are always sung to our ears,but where are the real solutions to our problems. Does it really take a bribe to get an education?Is it that teachers of today are too engrossed in their desire for wealth than the nobility of the profession. Or are our leaders too greedy to invest in the future of the young,where ARE THE REST OF THE HIGH SCHOOL GRADUATES GOING TO GO?Have we even considered that the accumulation will be more next year.
Terrorists still hold high their mission that eliminates even the innocent and our security is at risk. We keep fighting a battle with logic,because we think we know. The UN may be fully prepared to do their worse to save the world and be the usual hero but how much emotion are they really putting across. It will be very correct to say that the terrorists have a desire to prove their scrupulous self invented points that is backed with a burning desire to succeed. Faith continues to motivate their activities. Our weapons are nothing compared to that strong conviction of their deadly sin-anger.
Sometimes we need wrong to right
wrongdoing. Are we putting our selves on
the line
enough to fight it,or are our policies and defense dwindling in their strength?
Lets do a quick revisit of our knowledge on the sins. K
nown for most of their early history as the seven capital vices, and constituting an important schema of sins that was used
by Christians for self-examination,confession, preaching,
f
or nearly a millennium. In fact,the biblical theory backing the sins comes from
Proverbs 6:16-19.
The seven vices can be traced back as far as Evagrius Ponticus (346-99), in his practical
guides to the ascetic life of the desert anchorite. John Cassian (ca. 360-after 430) transmitted it to the Latin monastic tradition, Gregory the Great (ca. 540-604) gave it authoritative status,scholastic theologians systematized it in the 13th century, and it appeared extensively in penitential and preaching manuals after the Fourth Lateran Council (1215).
Back to business. Zoomlion has been banned by world bank over allerged bribery in Liberia.
According to a report published on the World Bank's website, Zoomlion paid bribes to facilitate contract execution and processing of invoices.Hence no
contract financed by the World Bank Group for a period of two years will be given to zoomlion.The sanction took
effect on September 24, 2013.The Zoomlion brand had just tarnished a reputation and cormercial nitche due to deadly sins of greed,deciet,envy,anger you name it.We need to reshift our piorities.
Last week I had the privilege of following the issue concerning the wage bill. The finance minister Seth Terkpor's claim was challenged by opposition in parliament as inaccurate. Speaking to an economist,he said the deficits we have today are as a result of excessive borrowing,mismanagement of funds and improper auditing. Which begs the question of the efficiency of our national finance leaders. If E T Mensah in 2010 in his capacity as a minister could not foresee any difficulties with the single spine salary structure why is it a problem NOW. Are we lacking competent people to handle our state funds? Or are they wallowing in the deadly vices of deceit,greed and laziness. Whilst doing a radio vox pop a trader bitterly answered my question in affirmation that Ghana was becoming expensive to live in,sadly all for a minority of conceptual socialists who are looting at the national level. The deadly sins at its best.
Barriers HAVE BEEN put up by the Food and Drugs Board to sanction Tobinco pharmacy for dealing in fake drugs .

Out of the over 100 medicines imported and distributed by Tobinco Pharmaceuticals Limited, only seven have duly been given approval by the FDA and the rest are fake.

600 workers have been layed off since sales will go down.Is the CEO of tobinco going to be sued for terminating employment without any notice,is the tobinco corruption going to feed the disappointed families?

About 4,000 mine workers are to be retrenched by mining companies because of high operational cost and falling prices of gold on the world market.

If we are really concerned about the good people of Ghana lets try to find out where these employees are going next and the impact to their families and the unemployment figures we have. Oh !least I forget what are the labor expects saying,not even one statement was made regarding the job protection of these many. Hmm e dey be K3K3.
Surprisingly the Gambia wants to pull out of commonwealth due to one man's
opinion so where is the mob rule-sorry where is the democracy in that country.If president
Yahya Jammeh can unilaterally taken his country out of the Commonwealth, becoming the first African leader to do so since President Robert Mugabe took Zimbabwe out in 2003. Is he
not dwelling on his past mishaps with the west due to his political position as a coup plotter.Or is his diataste for lust-same sex marraige an escuse for withdrawal,if not he has to come up with a better explanation to convince Gambian well wishers like my self. Our forefathers rightfully fought for independence. If the common wealth is seen as a neo colonial institution then fine!!!The stories are what they are and it will take only the foolish to read above instead of between the lines. The benefits of membership will be a loss to the entire nation. This is a decision I hope would be given a little more thought. LEGACY LASTS even if it is denied.
I was awestruck when David Cameron,pr
ime minister of the United Kingdom raised doubts about his own decision. He dabbed his litigation of same sex marriage as a political error. Some thing the Gambian leader should take a cue from
.
This world is moving upside down = right is wrong and wrong is right and will be until we start abstinence from the seven deadly sins that are easy to commit. For every sin we sow on earth we are bound to reap. We can continue to hide the truth but God brings it bare everyday in the harvest we gather from our sinful fields. My concern is the future. Will my child be a victim to a world controlled by the seven deadly sins.
After watching the movie seven,a 1995 classic. My perception on sin twinged a bit. A story is told of

a diabolical serial killer staging grisly murders, choosing victims representing the seven deadly sins. First, an obese man is forced to eat until his stomach ruptures to
represent gluttony, then a wealthy defense lawyer is made to cut off a pound of his own flesh as penance for greed. Detectives initially refuse to take the case, realizing that there will be five more murders, ghastly sermons about lust, sloth, pride, wrath, and envy presented by a madman to a sinful world. The detectives are correct, and something within them cannot let the case go, forcing the weary detective team to see the case to its almost unspeakably horrible conclusion.
Has Gluttony overtaken the brain?Is the eye moving the heart?

Virtue has always been the antidote to falling prey to corruption .It is undoubtedly sad when sin becomes the order of any society. In the book -

The Picture Book of Devils, Demons and Witchcraft

, by Ernst and Johanna Lehner, each of the Sins was associated with a specific punishment in Hell. The credibility of these punishments are not ascertained yet,but questioning the judgment apparatus is highly encouraged because sin to the detriment of society is unpardonable. Are you in(a perpetrator) OR OUT (a victim).The young are sceaming for sucess and the old are yelling to be left alone,,all that can change if we take responsibility of our actions.Let avoid the seven deadly sins to help caution ourselves to create the best for the next generation.
| | | | |
| --- | --- | --- | --- |
| Sin | Punishment in Hell | Animal | Color |
| Pride | broken on the wheel | Horse | Violet |
| Envy | put in freezing water | Dog | Green |
| Anger | dismembered alive | Bear | Red |
| Sloth | thrown in snake pits | Goat | Light Blue |
| Greed | put in cauldrons of boiling oil | Frog | Yellow |
| Gluttony | forced to eat rats, toads, and snakes | Pig | Orange |
| Lust | smothered in fire and brimstone | Cow | Blue |
Think of the punishment,make a little space to change, to make the world a better place if you are guilty of the sins. With Michael Jackson,help
heal the world.